Nighttime Fool
From: Philly, PA.
Registered: 2008-01-21
Posts: 2189
Stars To Pay Tribute To Prince At New York Benefit
Elvis Costello, the Roots and D'angelo will be among the artists paying tribute to the music of Prince at a special charity concert in New York next month (Mar13).

The stars will take over Carnegie Hall for the show, which will benefit the American Symphony Orchestra's Music Notes and Little Kids Rock, among other music-based organizations.

Booker T. Jones, Talib Kweli, Blind Boys of Alabama, The Waterboys and comedienne Maya Rudolph's Prince covers band, Princess, will also be part of the all-star line-up, in addition to the Purple Rain hit maker's longtime collaborators Eric Leeds and Wendy and Suzannah Melvoin.

Source: Contact Music -- February 5, 2013
---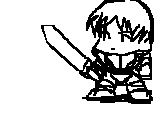 Re: Stars To Pay Tribute To Prince At New York Benefit
It's wonderful Prince is being honored for his accomplishments. But he needs to show the people who appreciate him more love,such as myself and everyone here! Here's a video I did about it.

Last edited by Crucial (2013-02-07 16:56:37)
4ever smiling
From: uk
Registered: 2008-03-17
Posts: 621
Re: Stars To Pay Tribute To Prince At New York Benefit
Well put crucial, did your video contain any background music or was it just memorabilia?

I can't see it just being about the fact you showed the world what Prince stuff you have, some people do find it hard to understand where Prince is coming from with regards to what is his and what he can do with it and I don't want to sound like I'm always defending him and his rights, but some people believe in what they are doing and believe they are right in what they are doing, we won't change that belief, so maybe we try and understand that belief, you already spoke about princes beef with WB and you have also spoke about your own video being took down but like I have said to lots of others prince might not be doing the right thing by his fans but to him its the right choice, we the fans maybe should try and understand where he is coming from and try and accommodate his feelings.

We go to concerts and we take pictures even though Prince always asks not to, to make it worse, people then put them pictures on the web for the world to see, I know for a fact that if them pictures were of me and what I do I would want them people to get permission from me to do so first. Next is his music and I really do believe Prince has every right to tell people to stop playing it on public forums when no permission has been granted. I'm not even on about being paid for it I'm on about, its his art, his work, he should be able to do what ever he wants with it whenever he wants.

I know a member on this site is a keen photographer and a good one at that and I'm quite sure if all the pictures he ever took got ripped off by someone else and then used them pictures for personal gain he would do everything in his power to recover what is rightfully his and possibly any monies earned from them pictures back.

I think all Prince fans have just got to understand Prince is who he is and at the minute nothing is going to change his mind on how he feels about his work, whether right or wrong to us, to him he is right and I'm afraid we wont change that. So where do we go from here? We make another video and moan about it, we post on fan sites and complain about it, we continue to rip his music and his videos off, we continue to take his picture at concerts. Or we do as I and just enjoy that that he gives and has given us, I have loved Prince music since I was 13 and I am now 42 and all of my Prince stuff is stored in boxes except for cd's and digital downloads which I listen to everyday still, when I have the time lol and I still love the music. Old and new. Enjoy it whilst you can, rather than wasting your time complaining about it, your a Prince fan because of the music, before the internet all you had was a stereo of some sorts and possibly like me a pair of good quality headphones that hasn't changed and is still the best way to enjoy the music.

Anywho Crucial enjoy your weekend and look forward to tomorrow.
---
Sometimes our darkest moments can lead to our brightest moments.
Little Red Corvette
Registered: 2013-02-10
Posts: 1
Re: Stars To Pay Tribute To Prince At New York Benefit
I love me some Artist formerly known as Prince he captured my heart many years ago,seen him live and I want to say he really gives you a show that you won't forget and is worth every dime!Nothing Compares to you andvI thank God for his sex appeal and his gift of song writing and performance I can truely say that it is the best concert I have ever witnessed and dont believe nobody can hold. a torch to this man live!!!!
Re: Stars To Pay Tribute To Prince At New York Benefit
Nice surprise about this shorter form. Can you tell us what it is you are talking/writing about?
Has any info. about this shorter form been posted before (and i just missed it)?