Toronto, Canada: Sat. Sep. 19, 2015: Purplelectricity Prince Party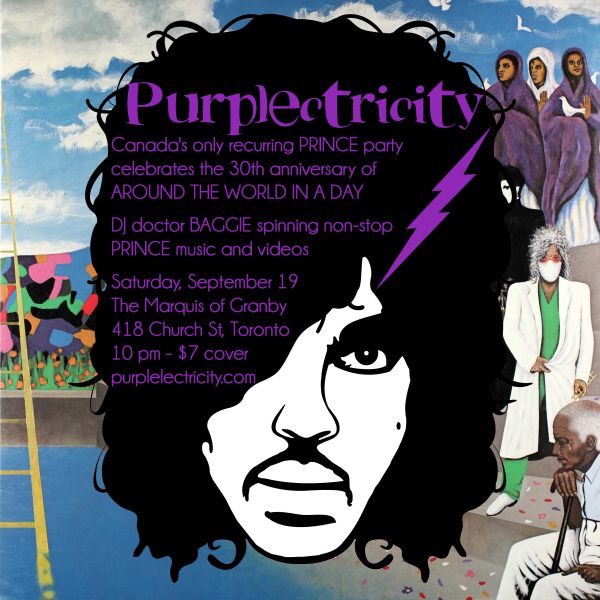 Celebrate the 30th Anniversary of Prince's AROUND THE WORLD IN A DAY! The album gave us the classic singles "Raspberry Beret", "Pop Life", "Paisley Park", and "America".

Purplelectricity is a video dance party featuring music and videos that span Prince's entire career right from 1978's debut album FOR YOU through 2015's HITnRUN. This is its 30th edition. DJ doctor BAGGIE spinning hi-NRG Prince.

This party is legendary and hosted the official label release parties 4 Prince's 3121, PLANET EARTH, and 21 NIGHTS.

Door prizes (Prince CDs and DVDs spanning the decades including AROUND THE WORLD IN A DAY). Glam Slam Cocktails at the bar.

Purplelectricity Prince Party
Saturday, September 19, 2015
The Marquis of Granby
418 Church St, Toronto
1 block south of Carlton and Maple Leaf Gardens
10 pm doors, 19+
$7 cover
Links:

Purplelectricity: http://www.purplelectricity.com
Facebook event page: https://www.facebook.com/events/391173377736645/
The Marquis of Granby: http://www.marquisofgranby.ca/
The "Club Purplelectricity" rewards program was launched in 2007 and continues! Don't forget your membership cards for the party, or read on 4 details. Under this program, it's possible 2 earn a lifetime membership card into all future Purplelectricities. Basically, come 2 7 Purplelectricities, and get your Club card stamped at each 1. A completed card equates 2 a lifetime of no cover at Purplelectricity (except ticketed events). Cards are non-transferable. Sign-up with the doorgirl.
Photo collages from recent Purplelectricities: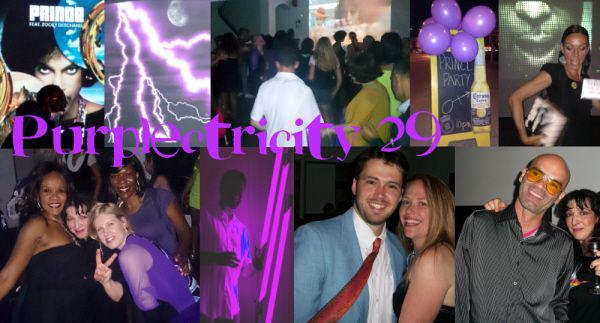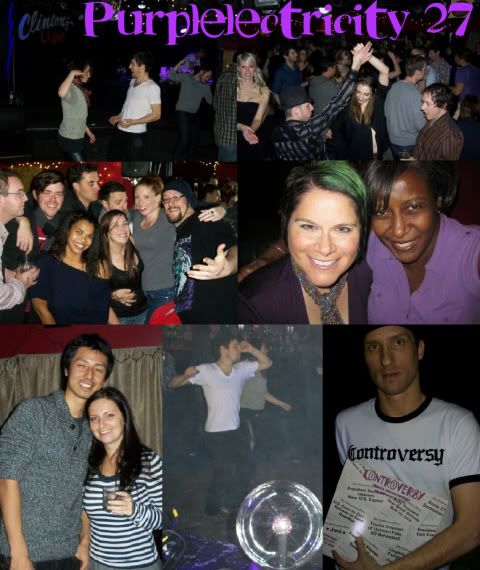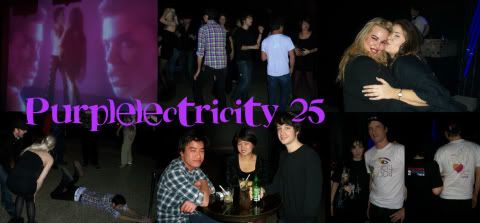 Prince impressed everyone when filming his guest role on 'New Girl' because his comic timing was so good.

Prince has ''crazy comic instincts''.

The 'Purple Rain' hitmaker has filmed a guest role in 'New Girl' alongside Zooey Deschanel and Jake Johnson - who plays Jess and Nick - and impressed everyone working on the show with his ''incredible'' performance.

Executive producer Dave Finkel said: ''He's genuinely funny. He's got a very quiet, wry sense of humour but he kills. There's a moment in the episode where he's sitting in between Zooey and Jake on a bench. And it's a silent beef and he's just looking between them trying to figure them out. And it's hilarious. He has crazy comic instincts.''

Fellow executive producer Brett Baer added: ''He knows that his value as a persona is doing as little as possible. But those little possible moments he knows exactly how to play it and exactly how to give. You forget that he's done a bunch of movies. He's directed a bunch of movies. He understands the medium. His whole thing was making sure that he was supporting Zooey and supporting Jake. It was incredible.''

Prince is such a big fan of 'New Girl', he contacted Zooey and her co-star Hannah Simone himself to ask for a guest role and even knew what he wanted to do on the show.

Brett told E! News: ''He contacted us last season because he's a huge fan. He knows everything about the show. He contacted Zooey and Hannah directly and asked to do the show.''

Dave added: ''He said, 'I want to be involved in the show in a real way and I want to help Nick and Jess with their relationship.' ''

And Prince felt it was important he pass on some ''hip tips'' to Zooey's character.

Brett said: ''His thing was all about getting to Jess and trying to bring out this inner part of her that hadn't been brought to the forefront. The word hip tips was sort of the thing. He put it, I think I can give her some hip tips!''

Source: Contact Music -- January 14, 2014
Posted by FadedPhoto | 2014-01-19 20:52:05 | Comments (1)


Larger venues are on the cards, despite reports the superstar asked aides to line up smaller venues after he played in front of just 300 people at the SXSW festival.

Move over, Wills and Kate – 2014 is all about musical royalty with Prince ready to rule again.

I can reveal the pint-sized legend, 55, is soon to announce a UK tour – the first time he'll have performed on British soil since 2007, when he played London's O2 Arena for 21 nights.

The pop veteran will celebrate his 35-year career with a series of gigs featuring the classics, reworked hits and new material.

When I asked Prince's reps for a comment, the Purple One came to 3am directly to confirm (yes, in capital letters): "EVERYTHING U THINK IS TRUE."

Er, OK then.

The US star has just whetted his appetite by performing a three-night set at Connecticut's Mohegan Sun Arena to rave reviews.

Fronting a 21-piece band he treated his adoring audience to a mix of hits including Purple Rain, I Would Die 4 U and Let's Go Crazy, along with covers of Rihanna and Stevie Wonder biggies.

Despite earlier reports that the eccentric superstar had asked aides to line up smaller venues in the UK after he played in front of just 300 people at the SXSW festival in Texas, I hear plans have now changed, with larger venues hosting His Purpleness.




My source reveals: "Prince has no trouble selling out arenas three times over and is in a place in his life where he wants to celebrate his music."

Indeed, when he played London six years ago, tickets for the three-week residency sold out in hours.

Prince has appointed a UK PR company to deal with his Blighty publicity – the handily named Purple PR – which also looks after Adele, Jessie J and Lana Del Rey.

The artist, formerly known as the Artist, has recently been working on a number of projects to keep him down with the kids.

He is guest-starring in an upcoming episode of E4's hit comedy New Girl with funny lass Zooey Deschanel and he's also been working with R.I.P songstress Rita Ora on her second album.

Speaking about the hit-maker back in August, Reets, 23, revealed: "I met him and had the honor of being in the same studio.

"We messed around with some music. I can't believe he can play so many instruments. All I can say is that we've definitely done some music together."

Source: Mirror -- January 4, 2014
Posted by FadedPhoto | 2014-01-04 12:52:44 | Comments (0)
Disgruntled Prince fans who paid $150 (£100) to attend an early morning aftershow event in Connecticut on Monday (30Dec13) have been offered refunds after their hero failed to perform.

The devotees hoped the Purple Rain singer had something special planned for them after three successive nights at the Mohegan Sun Arena in Uncasville, which ended with performances from Doug E. Fresh and Janelle Monae on Sunday night (29Dec13), but it was not to be.

Instead, Prince, who was not billed to perform at the Mohegan Sun resort bash, appeared briefly in the DJ's mixing desk to prompt the playing of a new track and then his backing band The NPG took the stage shortly after 4am and played for just 20 minutes.

Fans booed when it became clear the show was over.

Source: Contact Music -- December 31, 2013
Posted by FadedPhoto | 2014-01-03 13:35:40 | Comments (0)